Choosing the right type of
carpet yarn
for your home can be difficult. You may think that wool is the only option, but the fact is that there are several other types of fiber that can be used.Unlike nylon, wool carpet yarns are a natural staple fiber that can last decades when properly cared for. In fact, wool has been proven to purify indoor air for up to 30 years.Moreover, wool fibers have good stain resistance and repel oil-based soiling. They are also naturally hypoallergenic. Wool is also very absorbent and helps in keeping your home's moisture levels balanced.Wool carpet yarns are spun in a number of ways. Some of the most common are ring spun and tufted. The latter is done by using a specially designed device called a weft bead. The weft bead traps and pulls the threads of different fibers together.The spinning process is important because it determines the strength of the carpet.
Tussah Spun Silk Yarn 58/2TEX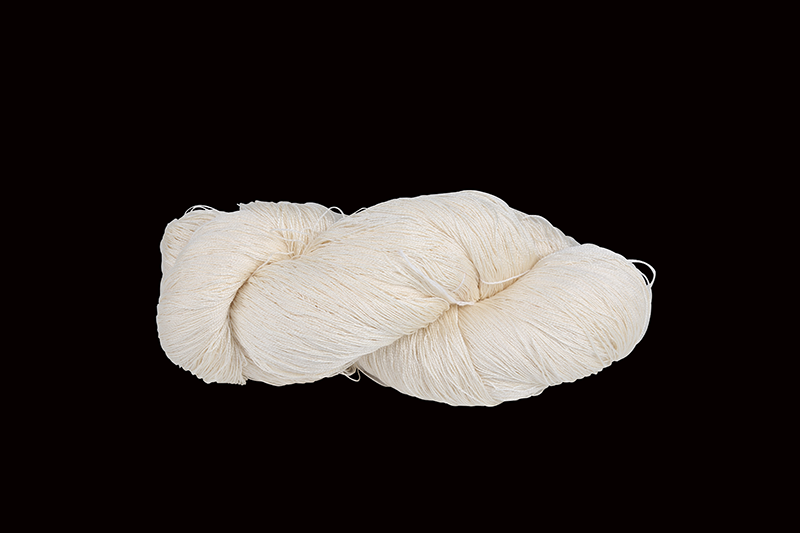 Name: Tussah Spun Silk Yarn 58/2TEX
Specification: 58/2 Tex
Introduction: It is made by 100% delicate Silk and through folding & twisting technique to process into high quality Carpet Yarn. The yarn is well used for a series of high-end handmade Carpet, Tapestry, Craft carpet Ect.


In addition, the setting of the wool is a very important part of manufacturing. Without it, the yarns unravel and compromise the strength of the carpet.Unlike conventional nylon fibers, the nylon carpet yarn of the invention is not stained by acid dye colorants. This fact, together with its excellent stain resistance, makes the nylon yarn of the invention particularly suited for use in carpets.The stain resistance of the nylon fiber of the invention is made possible by the use of a stain blocker, which is a chemical compound that is applied as a coating to the nylon fiber. The amount of the stain blocker applied is based on the weight of the fiber. The stain blocker is then incorporated into the spin finish. The coating is also designed to provide a low dye absorption value.Almost all carpets today are made of synthetic fibers. These fibers are typically more stain resistant and durable than natural fibers.
They are also less expensive. However, they are subject to matting, shedding, and pilling. Depending on the type of fiber, a carpet may also feel less comfortable.Synthetic fibers are produced from various chemical compounds. They are also available in a variety of colors. Some of the most popular synthetic fibers are nylon, olefin, polypropylene, and acrylic. Each type has its advantages and disadvantages.Polypropylene is a synthetic fiber that resists fading and abrasion. It has great color clarity. It also has good stain resistance and is resistant to sunlight. However, it is less durable than nylon and olefin.Polypropylene is a low cost fiber that is often used in area rugs. During the manufacturing process, polypropylene is solution dyed. These dyes are colorfast and resistant to acid dyes.Increasing demand for carpets and carpet pads is boosting the growth of the global carpet yarn market. The demand is expected to increase during the forecast period. The global market is fragmented and is affected by the availability of raw materials.
Moreover, the market is characterized by a high level of competition. Hence, manufacturers are concentrating on improving their product portfolio. This is a key strategy for boosting their revenue.Manufacturers in the carpet yarn market are also investing in R&D to develop exclusive collections of carpet yarn. These collections include sustainable carpets that are made using recycled materials. These developments are expected to provide lucrative opportunities to the manufacturers.There are various companies that specialize in recycling commercial carpet waste. They use the waste to develop polymers and yarns. These companies also make use of existing collection facilities to maintain a stable level of waste.Using bamboo carpet yarn in your home is an eco-friendly choice. Bamboo grows quickly and is a renewable resource. It is also resistant to offensive odors and UV rays.Bamboo is also biodegradable, which means it does not end up in landfills. It also has many properties, such as antimicrobial properties. It also makes an excellent alternative to real silk.